zatím pouze v angličtině (only english)
---
You only need 4 ingredients which; toast, Nutella, bananas and cashew nuts. It's a bit troublesome to make Rilakkuma's faces but that's the only part that requires concentration. Easy breezy!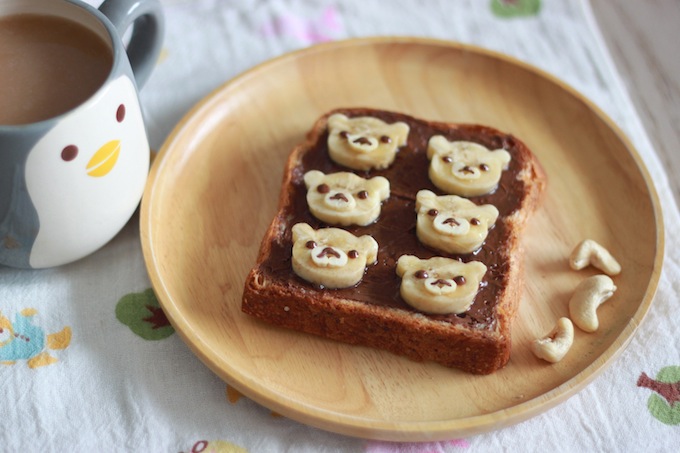 CHOCO-BANANA RILAKKUMA TOAST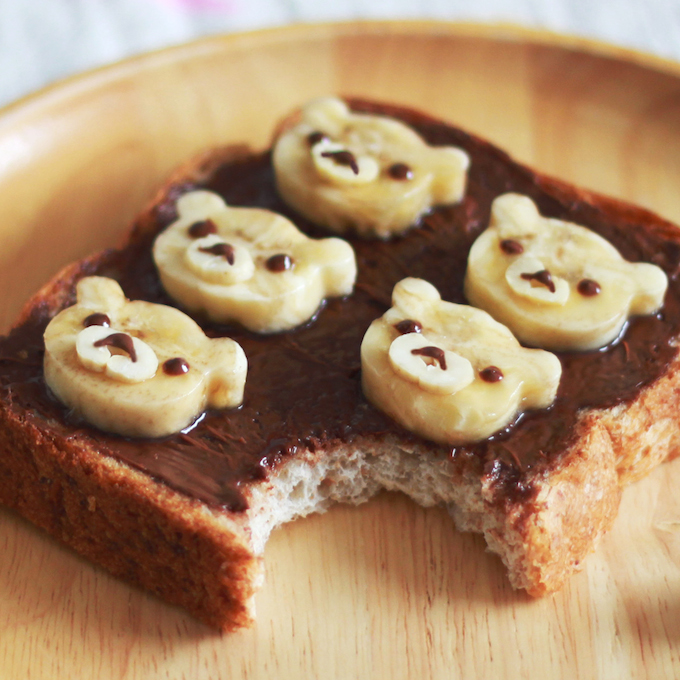 PREP TIME
5 mins
COOK TIME
10 mins
TOTAL TIME
15 mins
Supercute and super easy! This adorable toast is going to fill you up with the cuteness in your morning tummy :)
Serves: 1 Rillakuma toast
INGREDIENTS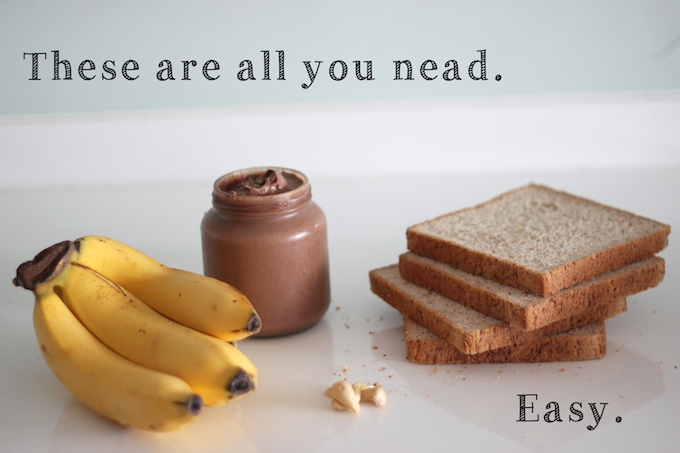 1: Cut the cashew nuts and a banana.
Thinly sliced cashew nuts are going to be Rilakkuma's mouth. Make sure you slice them perfectly round.

2: Make 6 bear-shaped banana slices.
I used a cookie cutter I purchased from a 100-yen store. Worked pretty well.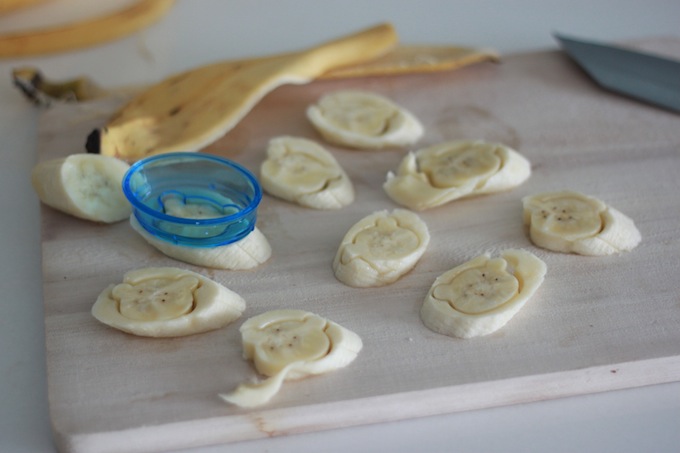 3: Get the Nutella ready.
Toast a piece of whole wheat bread and cover it with Nuttela. Then poor some Nutella in a plastic squeezer for drawing Rilakkuma's face, for stage 6.

4: Gently place your 6 bears on toast.
It's getting kind of cute, isn't it.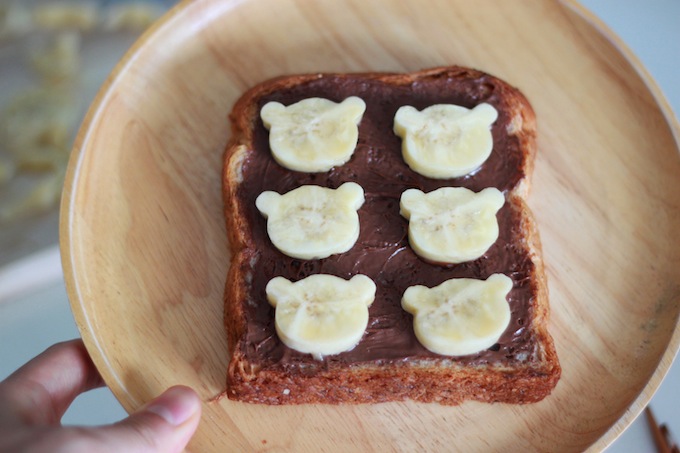 5: Time to get your artistic side on.
Place the thinly cut cashew nuts for Rilakkuma's mouth, then start drawing his nose and eyes using the squeezer you made earlier.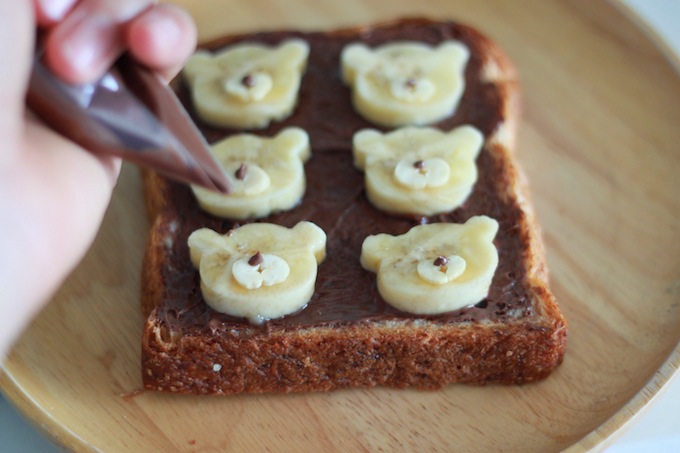 6: You are done!
Nice and easy Rilakkuma toast is now ready to be served!
It's always sad to see my food art being eaten, and this time was no exception. I felt like I could hear them screaming when I took a bite on the right corner of my toast.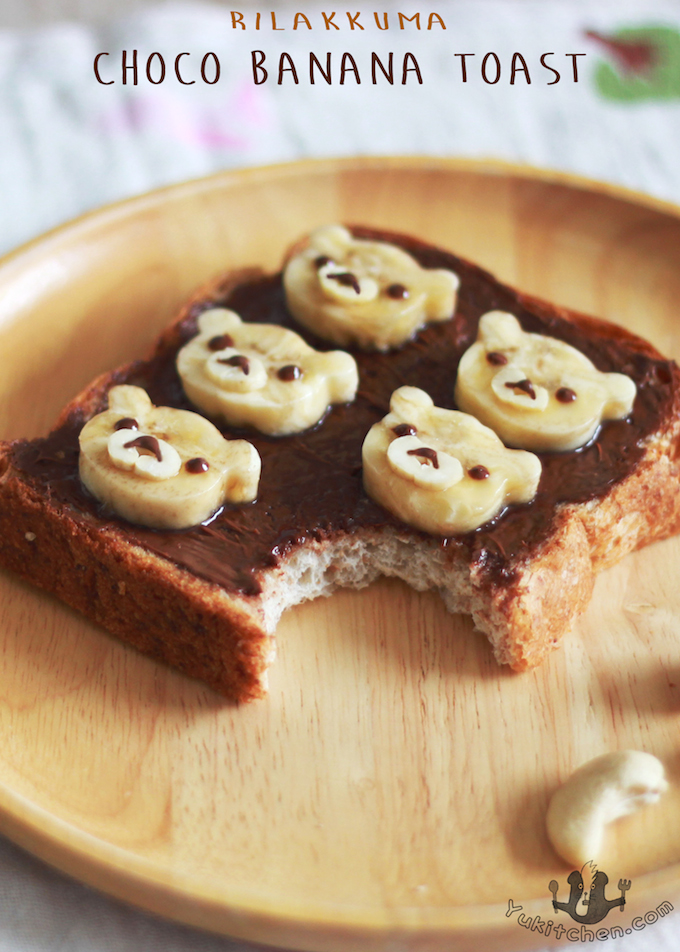 "How could you do this to one of our friends!?"
……While the 5 remaining bears were giving me the judgmental eyes, I decided to ignore and continue with "the massacre of the bears".
I took another bite and this is looking more cruel than ever.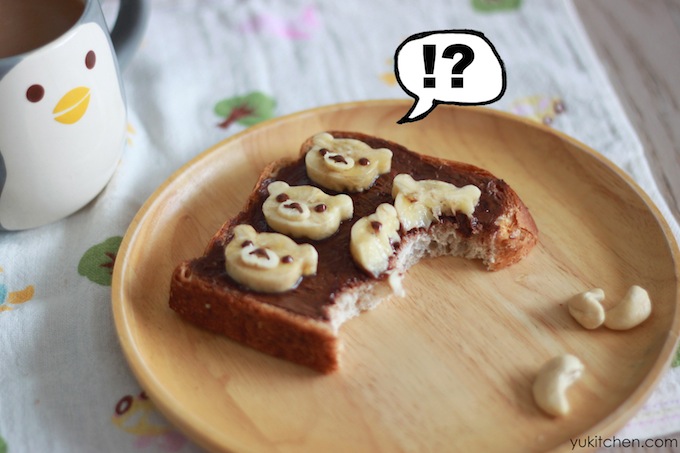 2 more left…. tasty, yet it feels so wrong.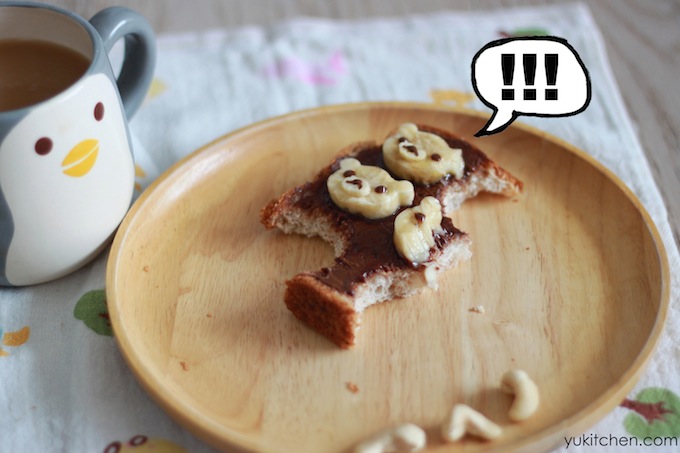 Here is what this final bear AKA "Last Samurai" looks like at the very end of your meal. His left ear being eaten, but still manage to look supercute…. Rilakkma Toast, it was an honor to have eaten you!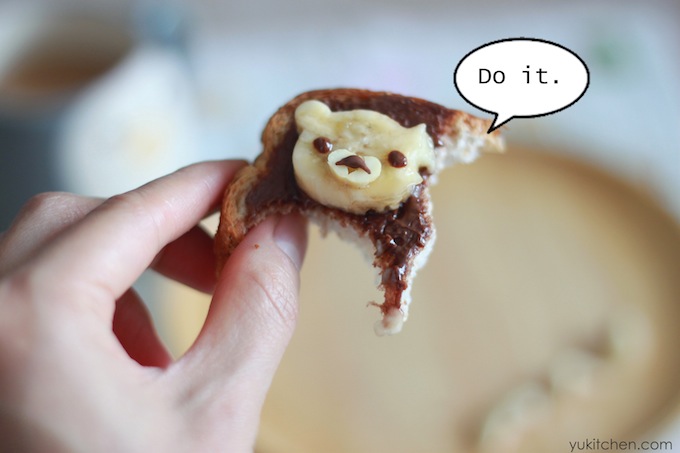 You might feel a bit guilty in the end, but I sure hope you'll enjoy it. I think I did.
source: YUKITCHEN